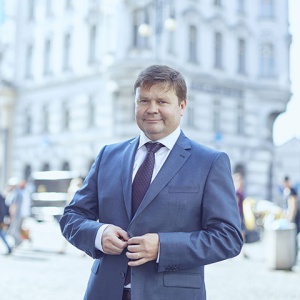 Mgr. Ing. Jan Havel
Mgr. Ing. Jan Havel is Partner at act Řanda Havel Legal. He has been practising law since 2002. As of June 2019 he has been a listed mediator.
After studying international economic relations at Kiev State University from 1988 to 1990, Jan Havel graduated from the International Relations Faculty at the Economics University with a focus on international trade in 1994 and from the Law Faculty at Charles University in Prague in 1997. Before establishing the law firm ŘANDA HAVEL LEGAL, he worked in the International Tax Department and the Legal Department of an international consultancy company. From 1999 to 2001, Jan Havel worked as the Head of the Legal Department at a leading international manufacturer of steam turbines. In 2002, he established a law firm focussed on international business law. In 2005, together with Martin Řanda, he established the law firm ŘANDA HAVEL LEGAL. Jan Havel has been recommended by the Legal 500 international rating company. He speaks fluent English, Russian and German.
Throughout his career, Jan Havel has acquired extensive expert experience and knowledge, especially in the area of commercial law, mergers and acquisitions and construction law focused on the energy sector and supplies of technological equipment and investment units, including international EPC contracts. Jan Havel has provided consultancy within the framework of international acquisitions and sales of companies in the area of power engineering. Jan Havel's many years of experience include the provision of legal consultation in more than 80 complex investment and developer projects in the power engineering sector, including nuclear facilities, in Europe, Americas and Asia. He also focusses on general commercial law and corporate law, the area of finance and banking, public contract law and environmental law, including the legal area of waste disposal.
Jan Havel is an arbitrator in the Arbitration Court attached to the Economic Chamber of the Czech Republic and the Agricultural Chamber of the Czech Republic.

Legal services:
103