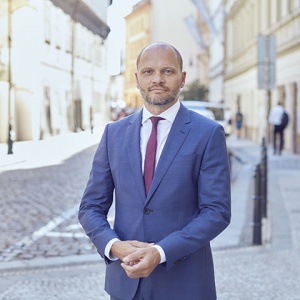 Mgr. Tomáš Rydvan
Mgr. Tomáš Rydvan is Partner at act Řanda Havel Legal. He has been practising law since 2000.
Tomáš Rydvan graduated from the Law Faculty at Charles University in Prague in 2000. Before joining act Řanda Havel Legal, he worked at two leading Czech law firms where he specialised in the areas of mergers and acquisitions, banking, public contracts and real estate. Tomáš Rydvan currently specialises in public sector law, in particular public contract law, PPP projects and public support. His other specialisations are the areas of IT and TMT and public contracts subsidised from EU operational programmes. Tomáš Rydvan has been recommended by the Legal 500 international rating company. He speaks fluent English.
During the course of his career to date, Tomáš Rydvan has provided consultancy during acquisition transactions by international and domestic investors in the Czech Republic and abroad, especially in the areas of banking, insurance, industry and real estate. He has substantial experience with loan and project financing as well as contracts in the area of energy and investment units. Tomáš Rydvan provides consultancy to tender callers and bidders in tender proceedings for public contracts during the preparation of bids and organisation of tender documentation, including representation in objection proceedings, proceedings before the Office for the Protection of Competition and during judicial reviews held at administrative courts. He has been recommended by the international Legal 500 publication for the area of IT.
Legal services:
103