21. 4. 2021
HOW R U CEE?
What's happening on the real estate market in Central and Eastern Europe? How the pandemic has impacted this market? All you need to know about Real Estate in CEE.
BNP Paribas Real Estate together with act legal and Hays prepared the multi-faceted report covering an analysis of the situation in four countries: Poland, Czech Republic, Romania and Hungary. The report goes beyond the field of commercial real estate market into labour market, legal changes and recent trends affecting the commercial real estate sector from a lawyer's perspective.
Please downoload here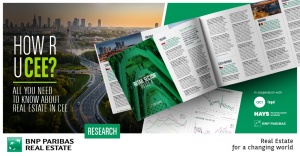 HOW R U CEE?
102