8. 11. 2016
EPRAVO.CZ recommends ŘANDA HAVEL LEGAL in six categories
EPRAVO.CZ, the prestigious Czech online legal journal, has recommended ŘANDA HAVEL LEGAL in six categories in its Law Firm of the Year 2016 ranking.
In competition with more than 50 Czech and international offices, ŘANDA HAVEL LEGAL is "highly recommended" in the categories of Information Technology Law and Public Procurement and is "recommended" in the categories of Competition Law, Development and Real Estate Projects, Dispute Resolution and Arbitration and Intellectual Property.


The annual awards are decided by an independent group of 250 evaluators from the ranks of companies and institutions, as well as by EPRAVO.CZ, an independent entity that monitors and follows lawyers in the Czech Republic.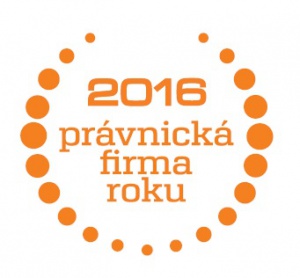 105