31. 10. 2018
Jan Havel lectured at the Czech-Ukrainian Business Forum conference
Mgr. Ing. Jan Havel, a partner at RANDA HAVEL LEGAL, spoke at the "THE UKRAINE – WE WANT YOU TO KNOW" conference, which took place at Hilton Hotel on October 26, 2018. The conference was organised by the Economic Chamber of the Czech Republic in cooperation with the Ukrainian law firm Golaw.
Jan Havel presented his talk "Payment terms for Czech export supplies to Ukraine without export insurance" at a discussion on legislative changes in the Ukraine. Lawyers from the Ukraininan law firm Golaw spoke about other topics related to the new legislation.
The confernce was organized by the Minister of Infrastructure of the Ukraine, Volodymyr Omelyan, the Ambassador of the Ukraine to the Czech Republic, Yevhen Perebyinis, the Vice President of the Economic Chamber of the Czech Republic, Bořivoj Minář, Deputy Minister of Industry and Trade of the Czech Republic, René Neděla and other significant guests.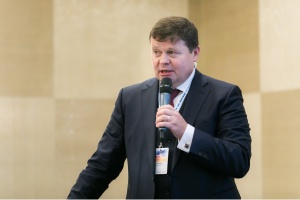 Mgr. Ing. Jan Havel
102